Logitech Pro X 2 Lightspeed: Two-minute review
The Logitech Pro X 2 Lightspeed clearly has some massive shoes to fill. Its predecessor, the Logitech Pro X Lightspeed, may be almost three years old at this point, but Logitech has done such a fantastic job with it, it's kind of become iconic with its gorgeous luxe gaming aesthetic and its impressive sound making it very hard to top. 
But Logitech is nothing but inventive when it comes to its flagship products – and inventive is exactly what you need to be when you're hoping to improve upon an already amazing release. It rolled up its sleeves not just to refine that already stunning design on the Logitech Pro X Lightspeed, but also to improve the innards – or more specifically, the diaphragm inside. You know, that part of a speaker driver that's responsible for turning an electrical audio signal into airwaves to create sound.
Yeah, that's right. To usurp one of the best gaming headsets of the last 10 years, Logitech went back to its labs and created its one 90% graphene diaphragm-fitted drivers all for the sake of giving you an even better gaming experience. And its efforts were not in vain.
Still, there's an elephant in the room that needs to be addressed: is this gaming headset worth all the effort?
Before I do, let's talk about design. The Logitech Pro X 2 Lightspeed, as I mentioned, boasts some external improvements over its predecessor. First of all, it's noticeably lighter – 40g less, to be specific – and more compact, which makes it a lot more travel-friendly. It's a nice perk as I adore its overall look that blends elegance with that pro-gamer style and want to take it with me on my travels as a pair of headphones.
There's another addition here that lends itself well to that, the rotating hinge on each yoke, which lets you rotate the ear cups to flatten the headset for stowing (although, just like its predecessor, it also comes with a fancy travel pouch). That's not to mention it allows the headset to conform to different head shapes and improve its overall comfort.
Adding to its versatility and travel-friendliness are the detachable 6mm cardioid mic and the three different connectivity options. You're getting Logitech's LIGHTSPEED wireless that has a maximum range of 30m as well as Bluetooth and 3.5mm wired connectivity. 
Back to comfort, both its earcups and headband are still swathed in soft-to-touch leatherette. But to give users another option, Logitech throws in a pair of velour earpads that you can easily switch in for the leatherettes especially if you tend to run hot and sweat a lot when gaming.
Because it is lighter, it does feel better on my head than my Pro X Lightspeed. However, I have tested even lighter gaming headsets in the past, and with Logitech really touting how light its graphene drivers are, I'm surprised it couldn't design the actual headset to be a lot lighter. As far as the clamping force, there's just enough for a secure but not too tight fit.
Internally, there's considerable refinements as well, primarily in the drivers inside the earcups. As I mentioned earlier, Logitech essentially designed its own Pro-G Graphene audio drivers, each of which house a diaphragm that is 90% graphene by weight. Now, I'm not going to get into the specifics of how it works exactly, but essentially this diaphragm is better than the mylar diaphragm that most gaming headsets use as it's more rigid and lightweight, resulting in more accurate reproduction of sound waves. In addition, Logitech set the graphene diaphragm on a live edge suspension, which also minimizes distortion.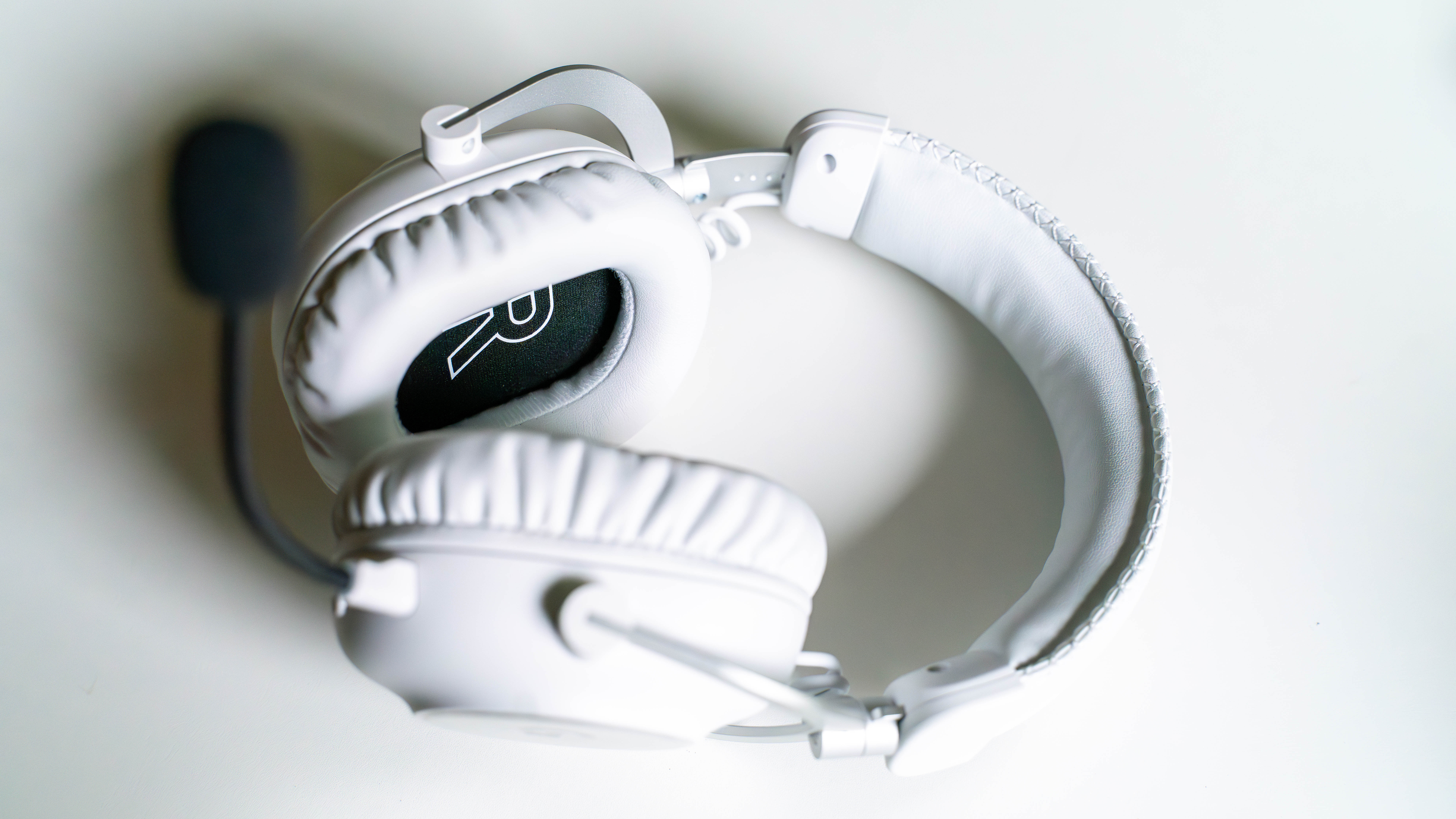 As a result, you should be getting more accurate and more detailed audio as well as a more immersive experience. And, in that, the Logitech Pro X 2 Lightspeed succeeds.
The original Logitech Pro X Lightspeed was a pleasure to use but was far from neutral. Its bright frequency range with restrained mids and bass is a far cry from what its successor has become.
While on the warmer side, the highs on the Logitech Pro X 2 Lightspeed are present with certain in-game elements sounding just as detailed as they would on brighter headphones. Even the twinkling sounds of revealed items in Hogwarts Legacy still sparkle with clarity though the audio overall sounds darker. Meanwhile, the mids are full without getting muddy. However, that changes when surround sound is on (more on that later). Finally, there's a big low end that is quite present but well controlled. In Cyberpunk 2077, there was a lot of low end information from music to sound cues  yet it never seemed to overpower the rest of the sound frequencies.
The soundstage is quite impressive. In stereo mode, the soundstage is already wide with excellent sound imaging. Also in Cyberpunk 2077, I can clearly hear elements off to the side even when there's a lot of ambient noise – like when I'm walking into a bar where the music is blasting punctuated by the sounds of arcade machines, I can still distinctly recognize three or four different voices coming through the TVs and radios in the room. Better than that, I'm able to accurately place them.
I do have mixed feelings about the audio as soon as I turn on the DTS X Spatial Sound. Though that virtual surround sound makes everything much more immersive, especially compared to its predecessor, it doesn't make the soundstage wider, just more three dimensional. It also greatly affects the frequency range. In particular, the mids, which are already prominent to begin with, tend to be even more pronounced so that while you're still hearing all the other elements clearly, you're hearing a lot more of the environmental sounds and score. It's not too bad, but, after a while, you might get a slight headache.
The DTS X Spatial Sound does lend itself surprisingly well to music thanks to its Super Stereo mode. With both Rihanna's Lift Me Up and Aoife O'Donovan's Loretta, turning on that mode makes me feel like I'm in a concert hall watching a live performance, instead of at my desk playing something on Spotify.
Just be careful when using these headphones, however, as they have a lot of volume. I find that having the volume at 70 out of 100 is more than enough for immersion, and too much when the surround sound is on.
The mic has plenty of volume as well. Though it's not the crispest sounding, losing some definition even to the original Logitech Pro X Lightspeed, it does come through loud and clear. It also does a good job of minimizing background noise as well as handling sibilance. As this is a Blue-enabled mic, just be careful when using all the processing available in the G Hub as the mic audio can quickly get distorted. If you decide to dive into the app and use Blue Voice, fully commit and really finetune all the settings.
Speaking of the G Hub app, there's a lot of customizations on hand as well as game-specific presets. The Logitech Pro X 2 Lightspeed already sounds great without customizations, but just know that you do have things like a five-band EQ, all the surround sound settings, and game presets to play around with.
Rounding all that out is its decent battery life of up to 50 hours on a single charge. That's not too bad, but there are certainly longer lasting headsets out there. If you play for eight hours a day, just make a habit out of charging at the end of every week.
Logitech Pro X 2 Lightspeed: Price & availability
How much does it cost? $249 / €269 (about AU$375)
When is it available? Available now
Where can you get it? Available in the US, UK, and Australia
At $249 / €269 (about AU$375), the Logitech Pro X 2 Lightspeed is pricier than many gaming headsets on the market. It's also pricier than the Logitech Pro X Lightspeed, which is kind of disappointing as I was hoping it would be around the same price.
Compared to the best wireless gaming headsets on the market, it sits comfortably in the mid range, however. There are several pricier options like the Audeze Maxwell, the SteelSeries Arctis Nova Pro Wireless, and the Turtle Beach Stealth Pro. 
There are also cheaper alternatives like the Corsair HS55 Wireless and the Corsair HS80 RGB USB.
However, with its new drivers, fantastic sound stage and imaging, and comfortable fit, not to mention all the features crammed into the app, it deserves to be in the conversation with the more premium headsets on that list, which means you're really getting a great value here.
Logitech Pro X 2 Lightspeed: Specs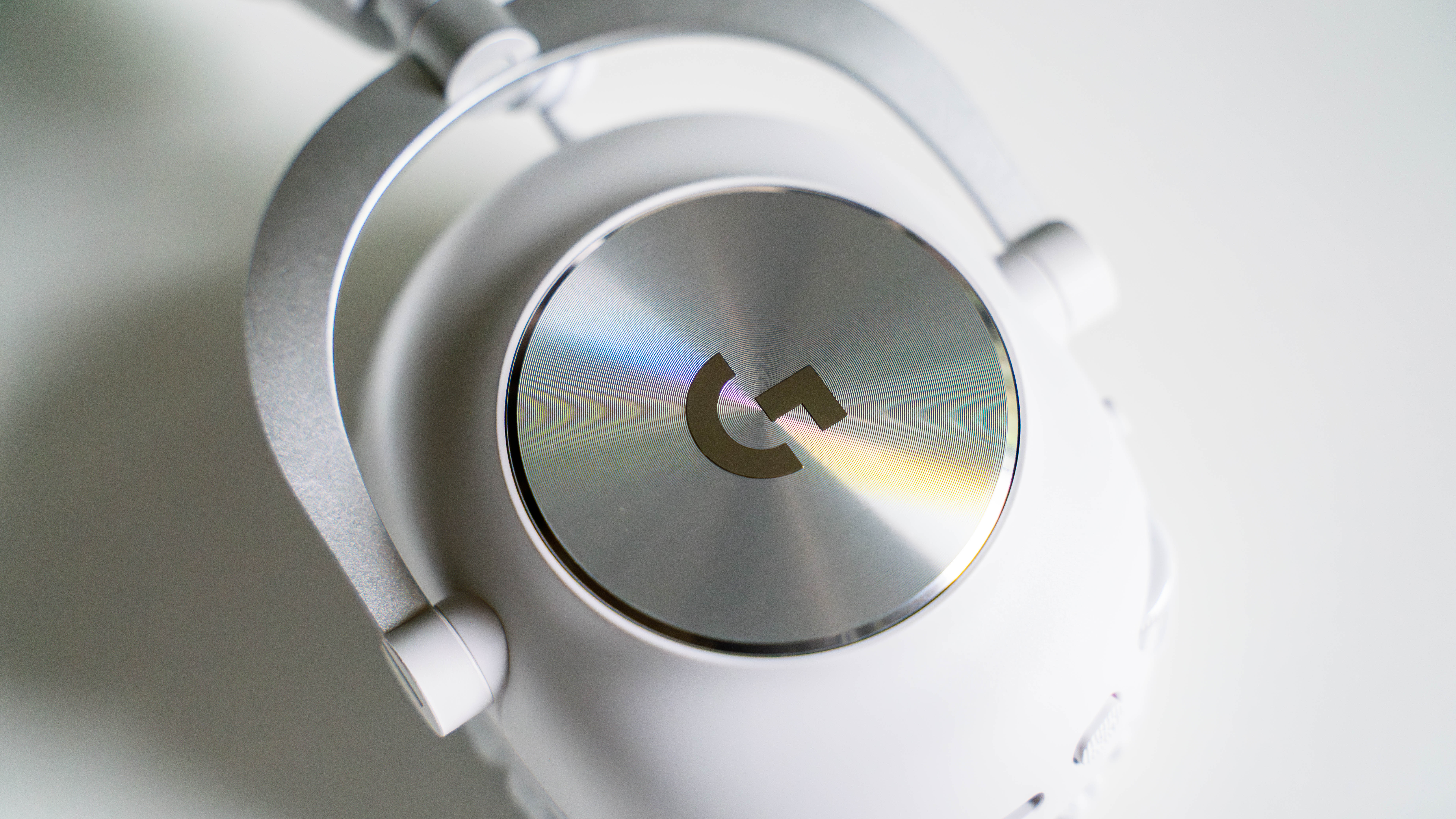 Swipe to scroll horizontally
| | |
| --- | --- |
| Interface: | 2.4GHz LIGHTSPEED wireless, Bluetooth, and 3.5mm wired |
| Platforms: | PC, Mac, Playstation or Xbox, Switch, Mobile |
| Mic: | Detachable 6mm cardioid mic |
| Surround sound: | DTS Headphone: X 2.0 |
| Weight: | 345g (12.16 oz) |
Should you buy the Logitech Pro X 2 Lightspeed?
Swipe to scroll horizontally
| | | |
| --- | --- | --- |
| Value | It's not too expensive and you're getting a lot of features as well as detailed and immersive audio. | 4 / 5 |
| Design | It improves upon the lux-gaming design of the original, making it lighter, more portable, and more comfortable to wear. | 5 / 5 |
| Performance | Detailed highs, rich mids, and big bass combined with an expansive soundstage make this an excellent headset for gaming and music listening. | 4.5 / 5 |
| Avarage rating | A successful follow-up to an extremely popular gaming headset, this is even more superior than the original. | 4.5 / 5 |
Buy it if…
Don't buy it if…
Logitech Pro X 2 Lightspeed: Also consider
Swipe to scroll horizontally
| | Logitech Pro X 2 Lightspeed | SteelSeries Arctis Nova Pro Wireless | Audeze Penrose |
| --- | --- | --- | --- |
| Price: | $249 / €269 (about AU$375) | $349 / £329 / AU$649 | $299 / £299 / AU$399 |
| Interface: | 2.4GHz LIGHTSPEED wireless, Bluetooth, and 3.5mm wired | Low Latency 2.4 GHz, Bluetooth 5.0, 3.5mm | 2.4 GHz Wireless (16bit/48kHz), Bluetooth, 3.5mm |
| Platforms: | PC, Mac, Playstation or Xbox, Switch, Mobile | PC, Mac, Playstation, Xbox, Mobile, Nintendo Switch | Xbox, PlayStation, Nintendo, PC, Mac, mobile |
| Mic: | Detachable 6mm cardioid mic | ClearCast Gen 2 bidirectional noise-canceling mic | Detachable broadcast quality mic |
| Surround sound: | DTS Headphone: X 2.0 | 360 Spatial Audio for PC via Sonar | Not specified |
| Weight: | 12.16oz (345g) | 11.8oz (336g) | 11.3oz (320g) |
How I tested the Logitech Pro X 2 Lightspeed
Spent a couple of days testing it
Used it for gaming, streaming, and music listening
Tested it with a variety of games, songs, and movies
I used the Logitech Pro X 2 Lightspeed as my gaming headset for a couple of days, using it as my main headset for gaming, music listening, and making video calls at work.
Besides using it with games like Cyberpunk 2077, and Hogwarts Legacy, I also used it to listen to songs like Rihanna's Lift Me Up and Aoife O'Donovan's Loretta.
I've been testing, reviewing, and using gaming headsets for years as a freelance tech journalist and now as one of the Computing editors at TechRadar. My years of experience along with my discerning audio tastes make me more than qualified to test and vet these devices for you.
Read more about how we test
First reviewed [Month Year]