The Poco F5 offers a sleek design and solid camera, and all at a reasonably affordable price.
Pros
Generally sleek design
Mostly good cameras
Good performance
Xiaomi and Xiaomi-related brands have been on a roll this year. The company's flagship phones have been pushing the boundaries in mobile hardware, offering among the best camera performance while retaining an excellent level of performance. Their flagships are pretty impressive too. But through the Poco brand, which both companies claim is an independent company, Xiaomi is completing the trifecta with great midrange MIUI devices that don't make major sacrifices.
The new Poco F5 is a great example of this. The device certainly isn't groundbreaking, but it boasts excellent performance and a solid camera at $379, which is a reasonable price. You won't get flagship performance, but you'll get close. You won't get top-tier cameras, but you'll get close. And, you won't get the best display, but you'll get…close. How close?
Close enough — but the Poco F5 isn't necessarily an instant home run.
Poco F5 design
The Poco F5 sports a sleek and contemporary design, embracing the flat-edged look that has become increasingly popular over the past few years. Its lightweight and scaled-back design contributes to the phone's overall appeal, making it comfortable to hold and easy to carry around. The front of the device features a 6.67-inch display with a hole-punch cutout in the middle, which provides an almost bezel-less viewing experience for users.
Turning to the back of the Poco F5, the design remains simple yet elegant. The triple camera array is neatly aligned, accompanied by the Poco logo for a touch of brand identity. This minimalistic look on the back is aesthetically pleasing and contributes to the phone's overall clean appearance. The back is made from plastic, which, while not as premium as some of the competition, still feels mostly well-built.
The volume rocker is located on the right side of the device. On the bottom, users will find a USB-C port for charging and data transfer, as well as a SIM tray.
Generally, the Poco F5 offers a blend of style and function that makes it an attractive choice for many smartphone users. While the device may not feel as premium as some of its competitors, the design still manages to feel mostly high-end and generally looks good. The Poco F5's lightweight, scaled-back design, coupled with its elegant appearance and functional features, make it a strong contender.
Poco F5 display
On the front of the phone, you'll find a 6.7-inch AMOLED display, and it looks pretty great. Over the past few years, companies have been building phones with 1080p resolutions (instead of 1440p) and 120Hz refresh rates (instead of 90Hz or 60Hz). I think it's a fair trade-off. Within reason, a higher refresh rate is more important than a higher resolution, considering how small the screen is and how you interact with it.
The phone steps up the refresh rate with a 240Hz touch sampling rate too, which means that it samples for touch twice as fast as it refreshes the display — which should result in a smoother overall feel. Indeed, it does feel very smooth, though at a certain point, it may start to get less noticeable. The display has a peak brightness of 1000 nits, and I found it to be more than bright enough for most use cases, even in direct sunlight.
Poco F5 performance
Under the hood, the Poco F5 offers a Snapdragon 7+ Gen 2 processor, coupled with either 8GB or 12GB of RAM, and for the most part, it's powerful enough. The name of the chip is a little confusing — considering the fact that Qualcomm released neither a Snapdragon 7+ Gen 1 nor a Snapdragon 7 Gen 2. but the overall gist is that it doesn't quite perform as well as Snapdragon 8-enabled chips, but it'll still easily handle heavier multitasking and mobile gaming.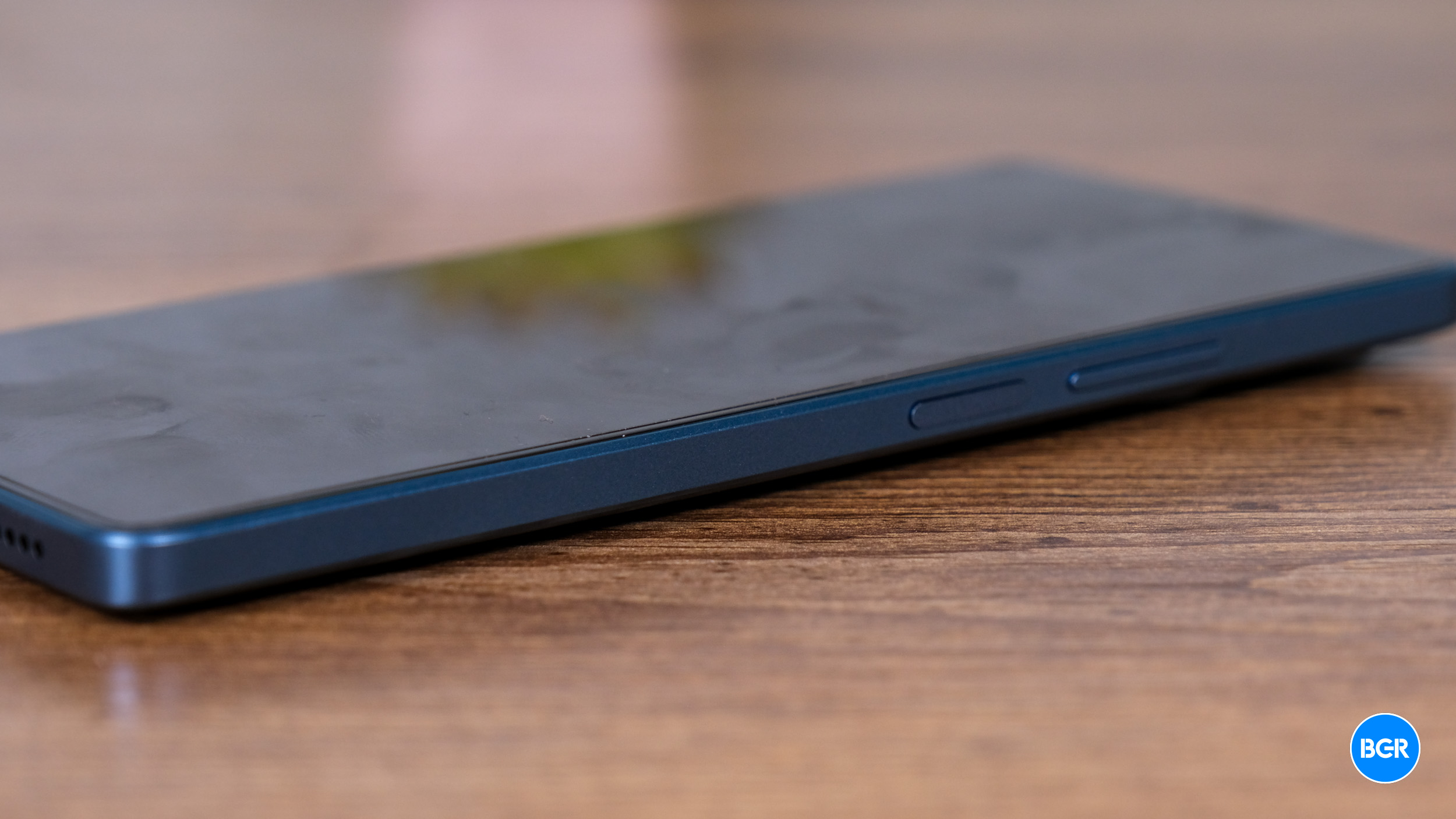 Generally, in day-to-day use, the phone performs quickly and without any skips or jumps.
Of course, the real disadvantages to having a phone with a Snapdragon 7 versus a Snapdragon 8 will come towards the end of the life of the device. As the phone ages, it'll start to perform more slowly, and a higher-performance chip might come in handy. But still, right now, the Snapdragon 7+ Gen 2-equipped Poco F5 performed very well.
The results are quite good, though, of course, they don't quite reach the heights of a higher-performing phone. Most modern iPhones, and true flagship Android phones, will perform better — but again, the Poco F5 easily handles most situations.
Poco F5 battery and charging
The Poco F5 comes equipped with a 5,000mAh battery, which may not be the largest in its class, but still manages to provide solid performance throughout the day. Thanks to the lower-resolution display, the phone can easily last a full day of use for most moderate users, and possibly even longer for those with lighter usage patterns. This reliable battery life ensures that users can enjoy their Poco F5 without constantly worrying about running out of power.
In terms of charging capabilities, the Poco F5 supports 67W wired charging, enabling the device to charge from 0-100% in just over an hour. Although this may not be as fast as some competing phones, such as the Xiaomi 13 series, it is still very fast and convenient for most users. However, the Poco F5 does lack wireless charging capabilities, which is a noticeable drawback considering that many phones in its price range offer this feature. Thankfully, the higher-end Poco F5 Pro does include wireless charging support, providing an alternative for those who value this convenience and are willing to spend a little more.
Poco F5 camera
The Poco F5 boasts a triple camera system designed to capture a variety of shots with ease. This setup includes a 64-megapixel main camera with an f/1.79 aperture, an 8-megapixel ultrawide camera with an f/2.2 aperture, and a 2-megapixel macro camera. While the inclusion of three cameras is impressive on paper, the reality is that not all of them deliver the same level of performance.
It's a bit disappointing to see that phones are still being released with low-quality macro cameras. The macro camera on the Poco F5 doesn't add much value, and it seems more like a marketing gimmick for companies to claim their devices feature triple cameras. That being said, the main and ultrawide cameras are able to produce vibrant, detailed images in well-lit environments, which is definitely a plus.
On the flip side, the Poco F5 does struggle in low-light situations, resulting in less-than-ideal photos. The front-facing camera is adequate for selfies and video calls, but it, too, falters in challenging lighting scenarios. However, considering the Poco F5's mid-range status, it's important to remember that the cameras are still capable of producing decent photos most of the time.
When it comes to video recording, the Poco F5 offers respectable quality but doesn't necessarily stand out from the competition. The phone is capable of capturing 4K video at 30 frames per second with optical image stabilization, as well as 1080p video at 60 frames per second. While not groundbreaking, these capabilities should be more than sufficient for casual users looking for a reliable mid-range smartphone.
Poco F5 software
Xiaomi and Poco might insist that Poco is an independent company, but there's no denying the close relationship between the two. This is especially evident when it comes to software, as Poco phones, including the F5, still run on Xiaomi's MIUI Android skin. Personally, I don't mind MIUI – but I can't say I'm in love with it either.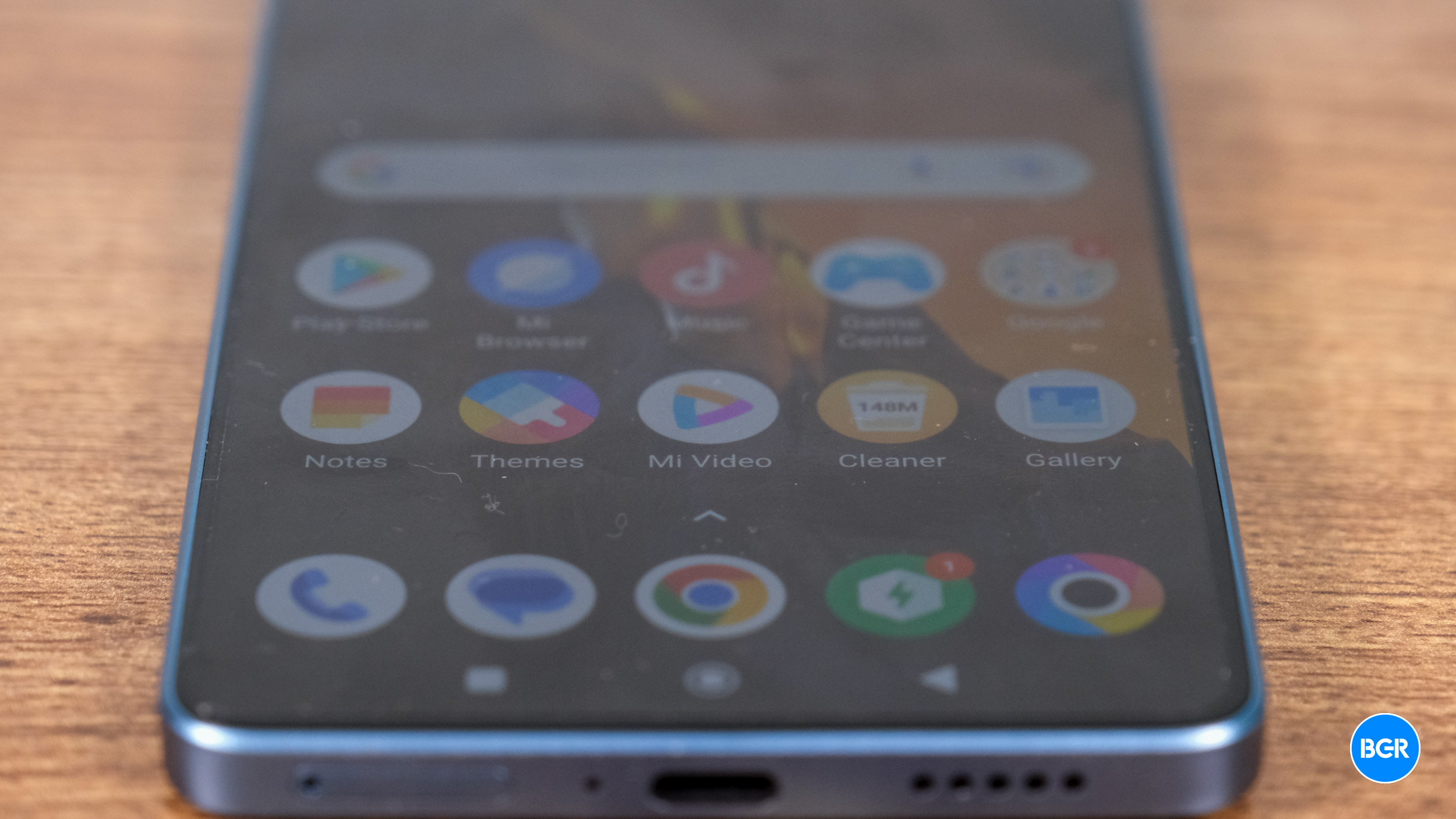 Navigating the MIUI interface is generally quite easy, though there's a bit of a learning curve with some features, like the Control Center-style panel that's opened when you swipe down from the top right corner of the interface. Once you get the hang of it, it's pretty smooth sailing. However, MIUI isn't without its quirks – there's some bloat and clutter that can get a little annoying.
Case in point: there are a bunch of extra apps that you probably won't need, like a range of games and apps such as AliExpress. The good news is that many of these can be uninstalled, so you can declutter your phone a little.
Conclusions
The Poco F5 has a lot going for it, especially in this price range. There are some downsides to the device, like the fact that the software is a little cluttered and the fact that there's an unnecessary 2-megapixel macro camera. But for the most part, the phone punches above its weight with great performance, a solid overall camera, and a slick design.
The competition
In this price range, there's tons of competition, and some of it is seriously compelling. The Pixel 6a, for example, offers a more well-rounded experience and better cameras — the only problem is that if you're in a region where the Poco F5 is available, it's relatively likely that you're in a region where the Pixel 6a is not available. It's also worth considering a device in the Samsung Galaxy A series, which also offer solid cameras and a more well-rounded experience. The Poco F5 does undercut both the Pixel 6a and many of the Samsung Galaxy A phones, at $379, and if you're looking for a phone in that price range, it's a great option.
Should I buy the Poco F5?
Yes, but consider the Pixel 6a or a Galaxy device too.