Are you wondering which topics have been trending in the U.S.? You're in the right place.
We've pulled a list of keywords that are currently trending topics or trending in the past three months from our database of 19.8 billion keywords.
We discovered these trending topics by looking at the keywords in our database that had the highest average search volume increase rate in the past three months. And if you're wondering, search volume shows how many times a given keyword gets searched in Google per month.
Top 100 trending topics in the U.S.
These are the top trending topics in the U.S.
These are some of the most interesting trending topics that caught my eye.
1. Backrooms game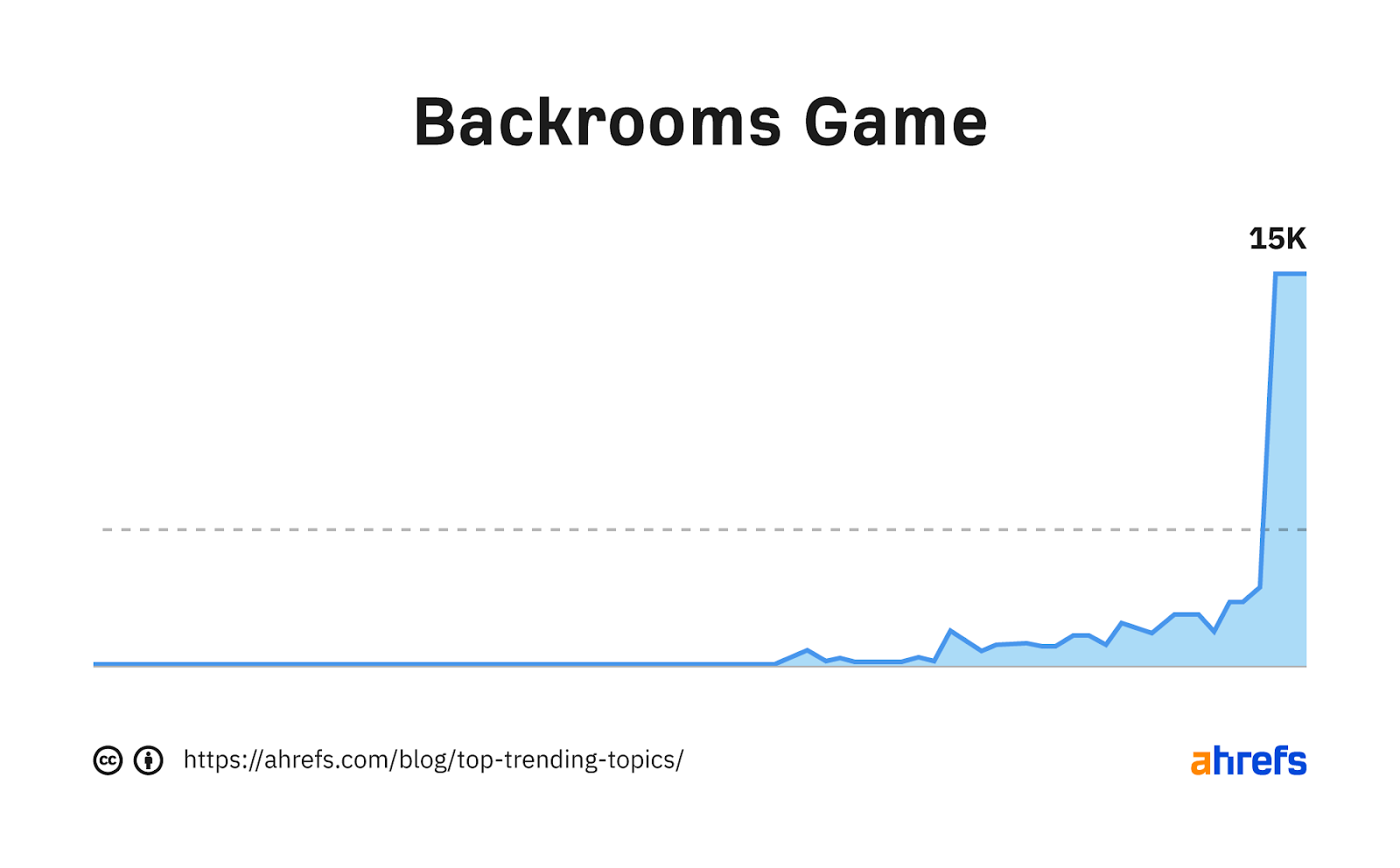 Originating from 4Chan, the Backrooms is a creepypasta about an endless maze of randomly generated office rooms. Several games have been released based on this concept, including one in 2019 and another in 2021.
Looks like interest in the games has been ramping up in 2022, and I suspect it may be due to a Reddit user's recreation of the Backrooms on Minecraft.
2. 5 letter words with these letters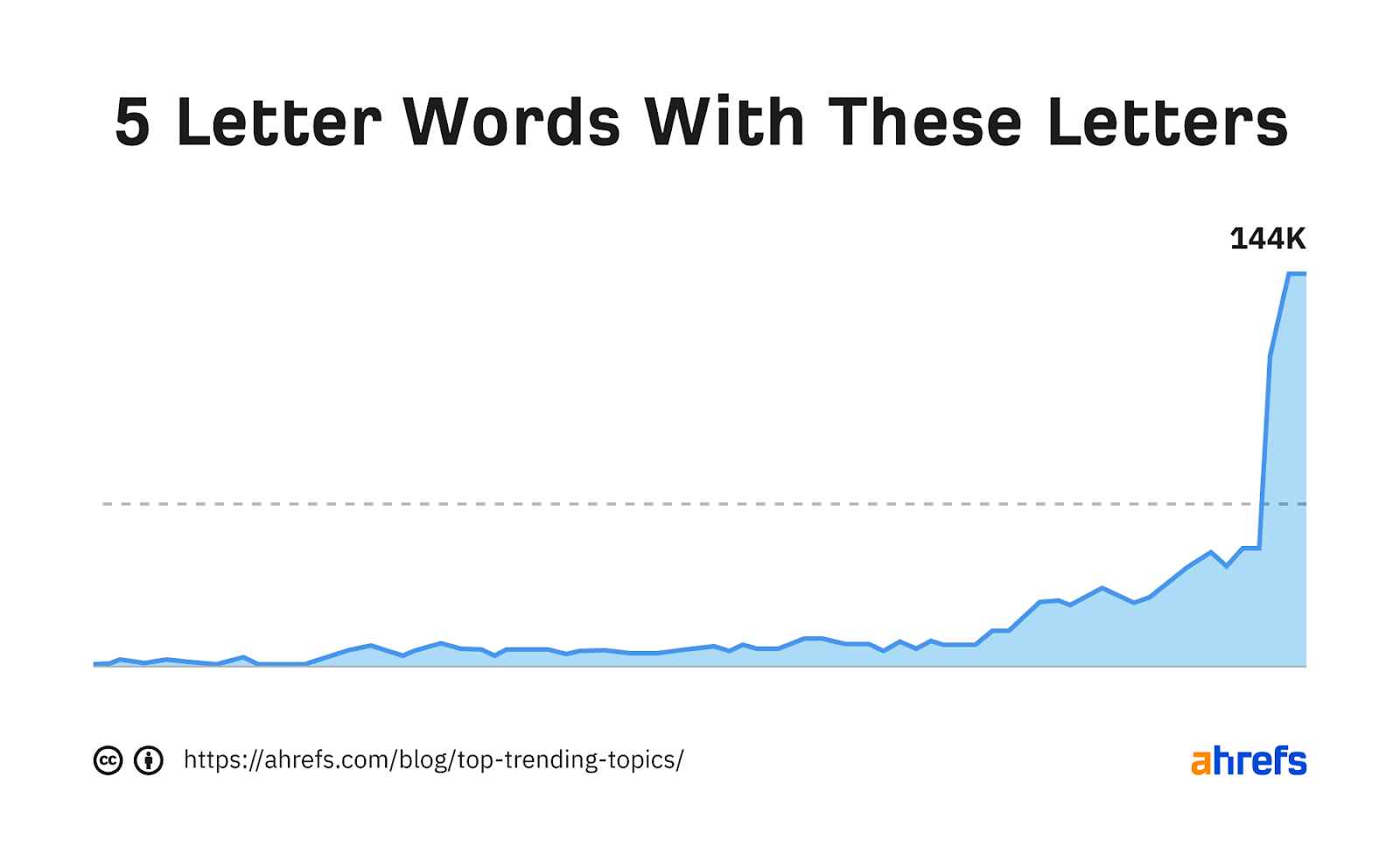 Have you seen people posting this on Twitter?
This is from the game Wordle, created by Josh Wardle and now owned by The New York Times.
Players have six attempts to guess a five-letter word, with feedback given for each guess in the form of colored tiles indicating when letters match or occupy the correct position.
3. Bright Vachirawit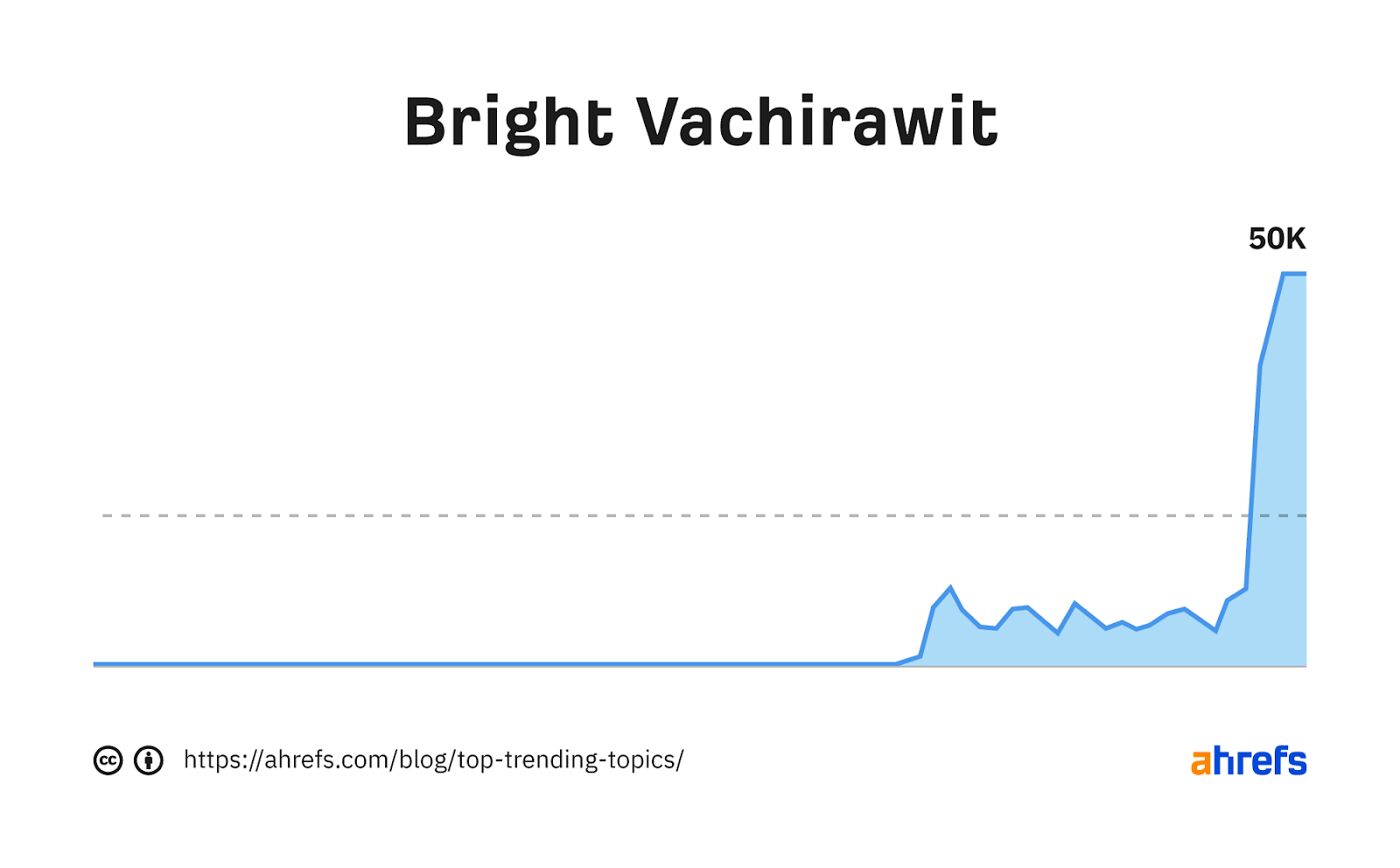 Bright Vachirawit is a Thai actor, singer, host, and model. He starred in "F4 Thailand: Boys Over Flowers," a Thai television series that ended on April 9, 2022.
The show is based on the Japanese manga, "Boys Over Flowers," and it's the Thai counterpart to other versions that aired in Taiwan, Japan, South Korea, and China—all of which were extremely popular hits.
4. Beauty of Joseon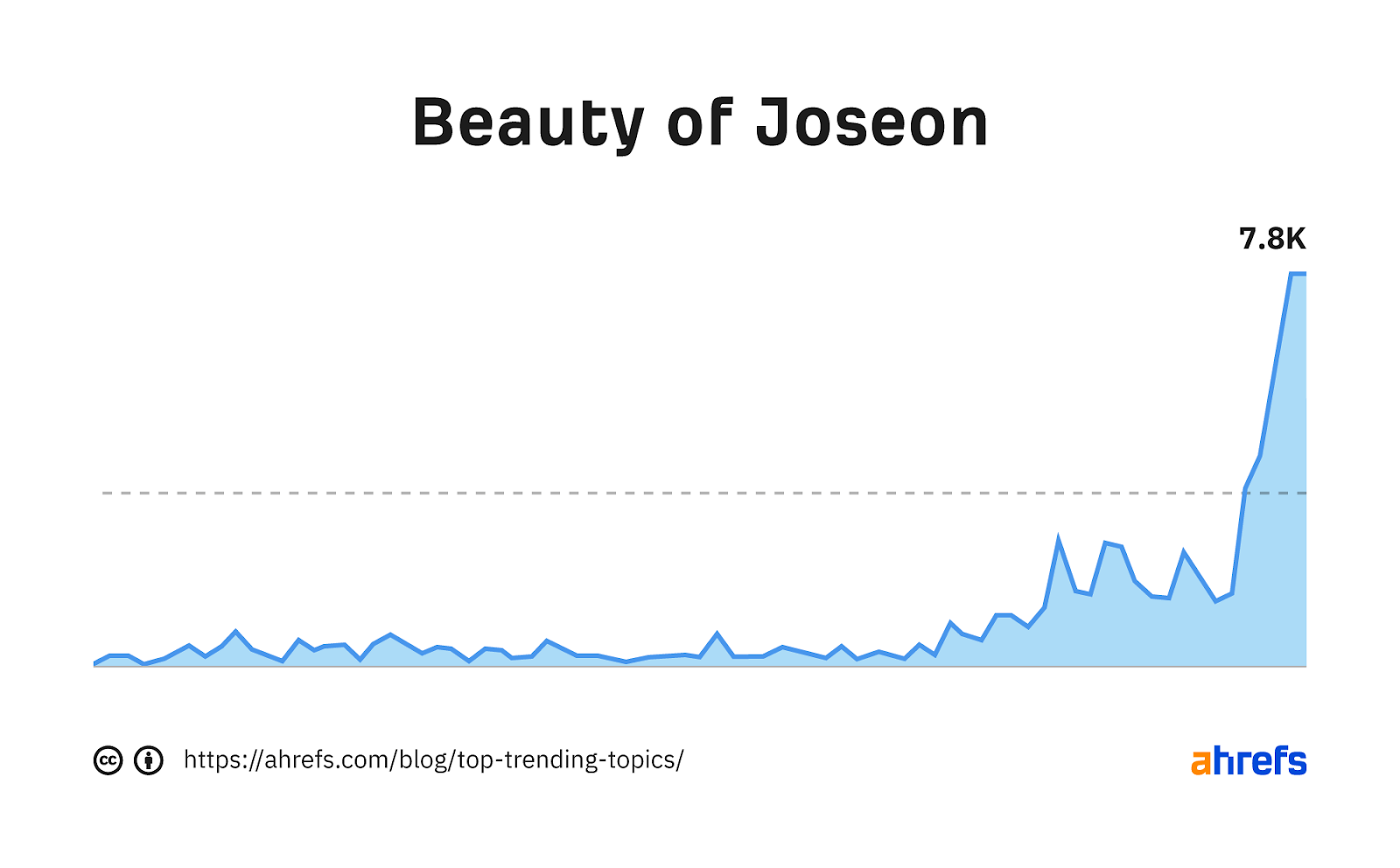 Beauty of Joseon is a Korean skincare brand. It makes beauty products from herbal ingredients that have been used since the Joseon Dynasty.
The hype for this particular K-beauty brand seems to have started from TikTok, with over 5.7 million views for its hashtag alone:

5. Salish Matter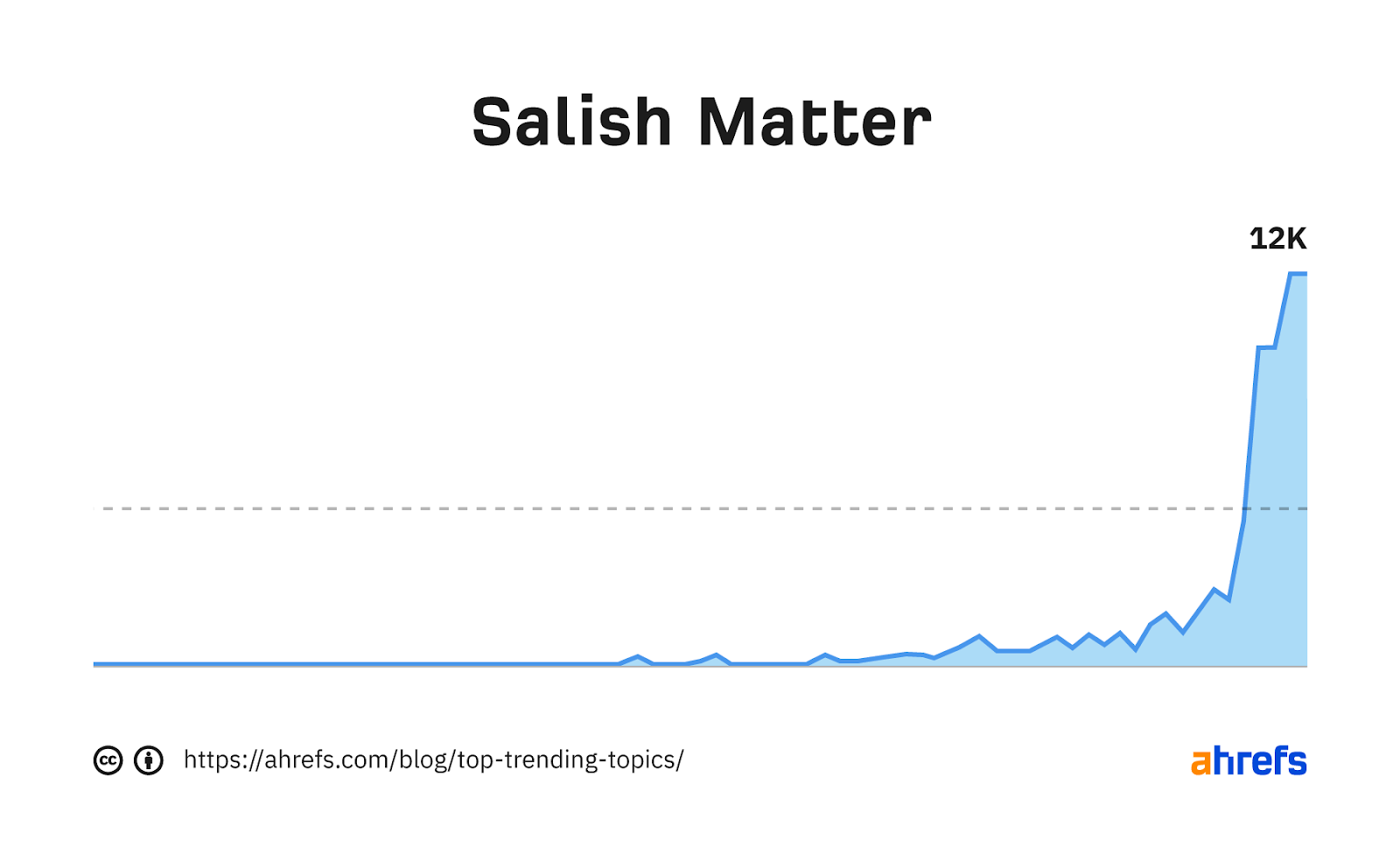 Salish Matter is the daughter of Jordan Matter, a famous dance photographer and a YouTuber with over 10 million subscribers. She's famous in her own right too, having over 300,000 followers on Instagram.
Salish recently appeared in a music video on her father's channel that received 23 million views.
6. Dexilant generic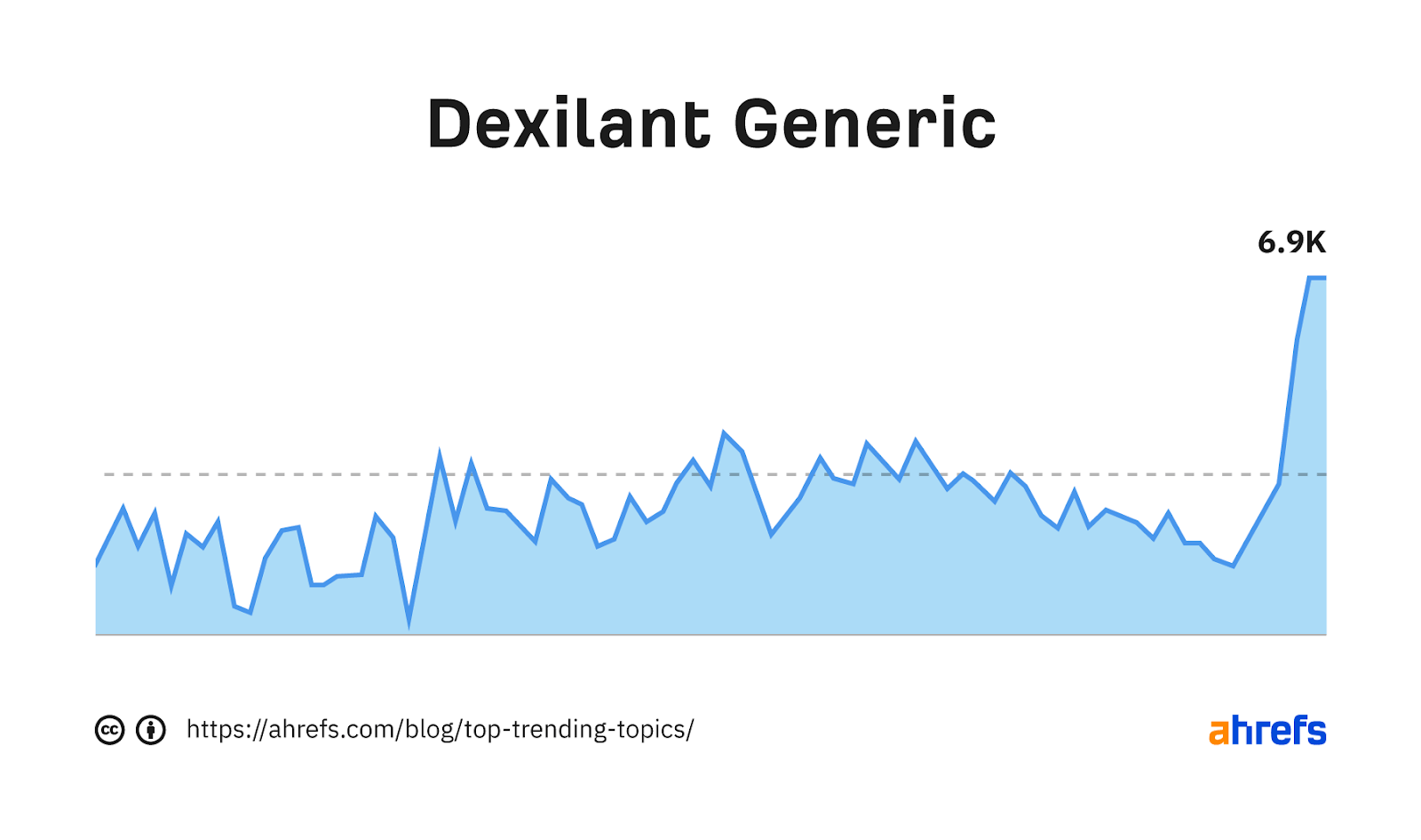 Dexlansoprazole, sold under the trade name Dexilant, is a drug used to treat gastroesophageal reflux disease. The generic formulation was released in January 2022.
7. Kitagawa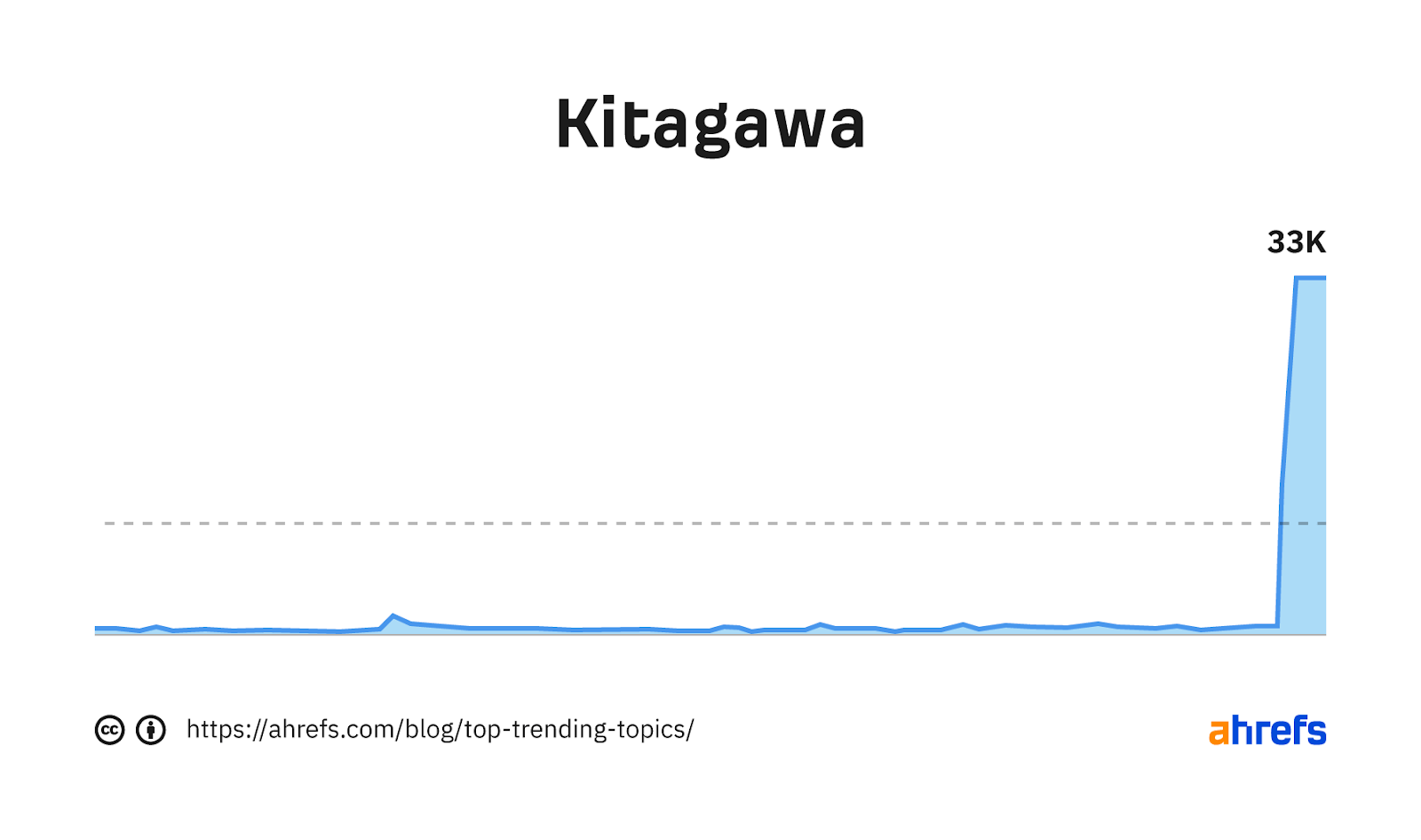 Marin Kitagawa is one of the two main protagonists of the manga series, "My Dress-Up Darling." The anime aired from January to March 2022.
8. Panda Dunks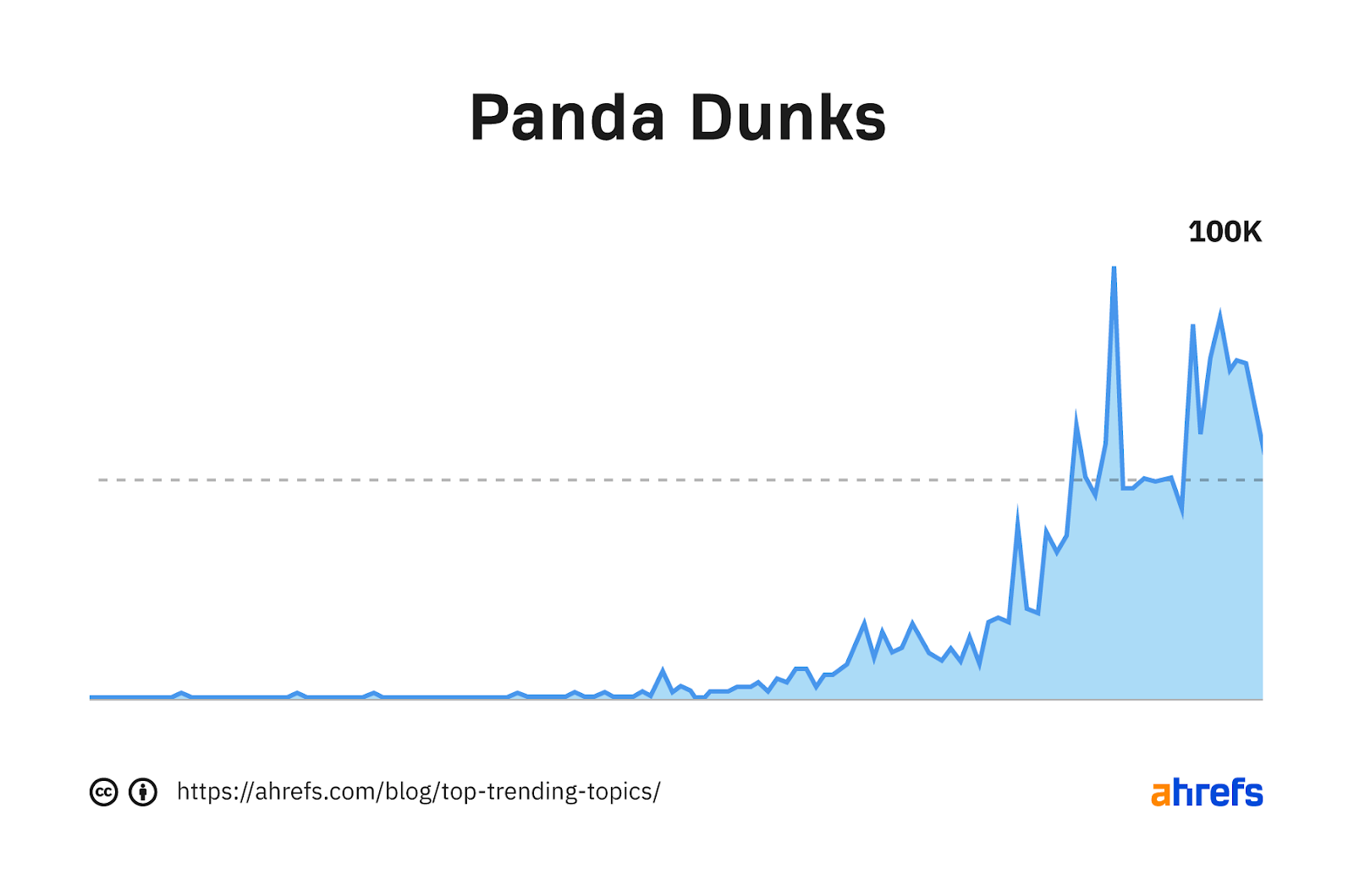 The Panda Dunk is a pair of Nike Dunk that has become one of the most sought-after sneaker models. Even though Nike reissued the model on multiple occasions, it sold out instantly.
Apparently, the next release of the shoes will be sometime in May.
9. Magic Spoon cereal ingredients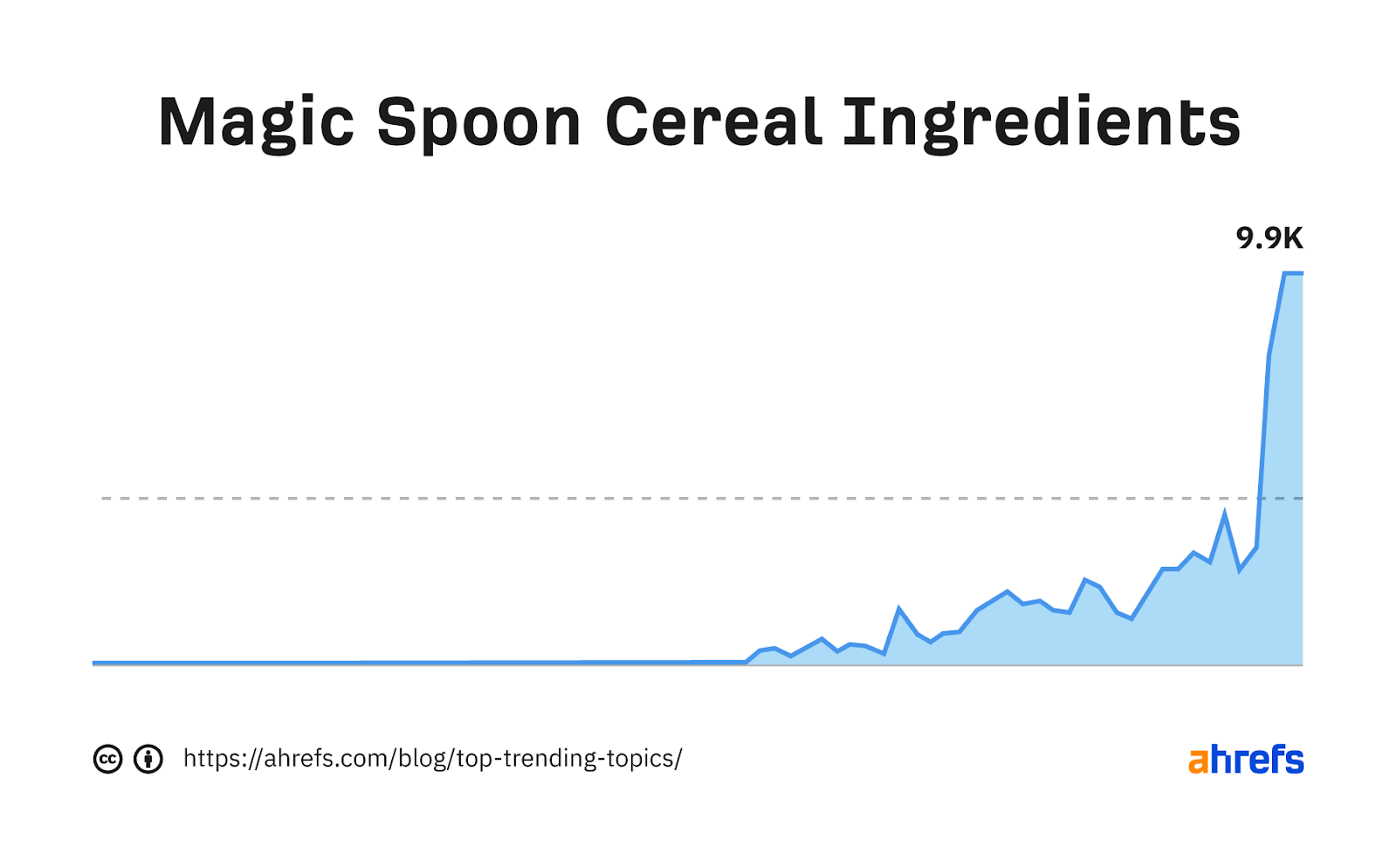 Magic Spoon is a high-protein, low-carb cereal. With over 300,000 followers, the cereal brand is extremely popular on Instagram. Of course, it has also been running ads on the platform, which even prompted a review in The New York Times.
10. COD 2022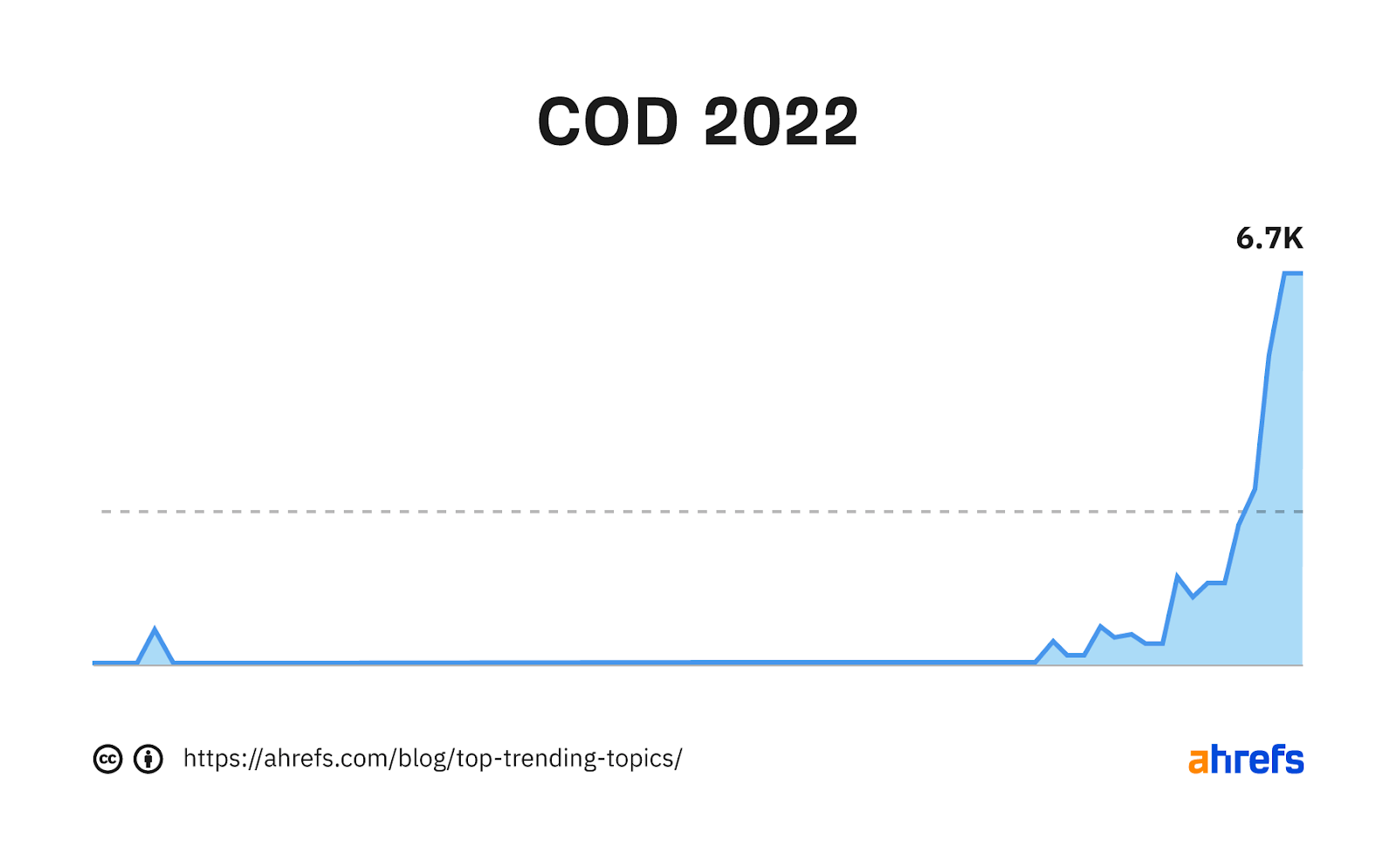 The sequel to the game "Call of Duty: Modern Warfare, Modern Warfare 2" has been officially announced by its creator, Infinity Ward. Infinity Ward's Twitter account revealed the official Modern Warfare 2 logo on April 28, 2022.
Find any keyword's search trend with Keywords Explorer
If you're curious how searches for a keyword have evolved over time, enter the keyword into Ahrefs' Keywords Explorer and check the trends graph:

You'll also see its search volume. Click any of the "keyword ideas" reports on the left-hand menu to see other queries people are searching for on Google in relation to this topic.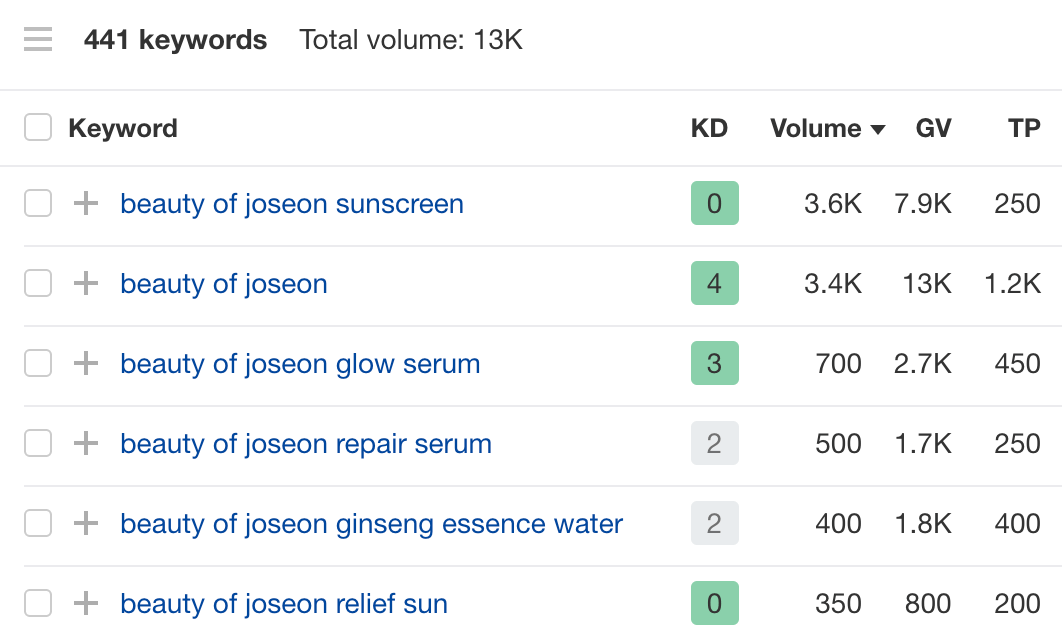 Did you discover some cool, new trending topics from this post? Let me know in the comments.
Also, See:
Works Cited
Ong, Si Quan. "Top Trending Topics." SEO Blog by Ahrefs, ahrefs.com, 24 May 2022, https://ahrefs.com/blog/trending-topics/.